PRENDILA COSÌ
PRENDILA COSÌ è allo stesso tempo un'innovativa ricetta e una filosofia di vita; la semplicità degli ingredienti di questo piatto, a base di farina di ceci, olio di oliva ed acqua, è alla base della sua bontà e genuinità, così come questo brand ci suggerisce di fare nella vita: prenderla così, con semplicità, per poterla gustare al massimo.
Il negozio, a pochi passi dalla Mole Antonelliana, è caratterizzato da colori caldi e naturali e l'identità visiva del brand esalta il concept della completezza nella semplicità: un cece, da solo, con la sua ombra. Non serve altro per creare un prodotto impeccabile.
Brand identity e personalizzazione negozio progettati con Liquidostudio.
PRENDILA COSÌ is both an innovative receip and way of life; the semplicity of the ingredients this dish is made from, such as chickpea flour, olive oil and water, are the basis of its deliciousness and authenticity, as well as this brand suggests us to do in life: take it as it comes, be easy, in order to get all the taste of it.

The store, located few steps from the Mole Antonelliana, is distinguished for its warm and natural colours and the brand identity enhances the concept of being simple but complete: a lonely chickpea with its own shadow. Nothing else is needed to create a perfect product.

Brand identity and store customization designed with Liquidostudio.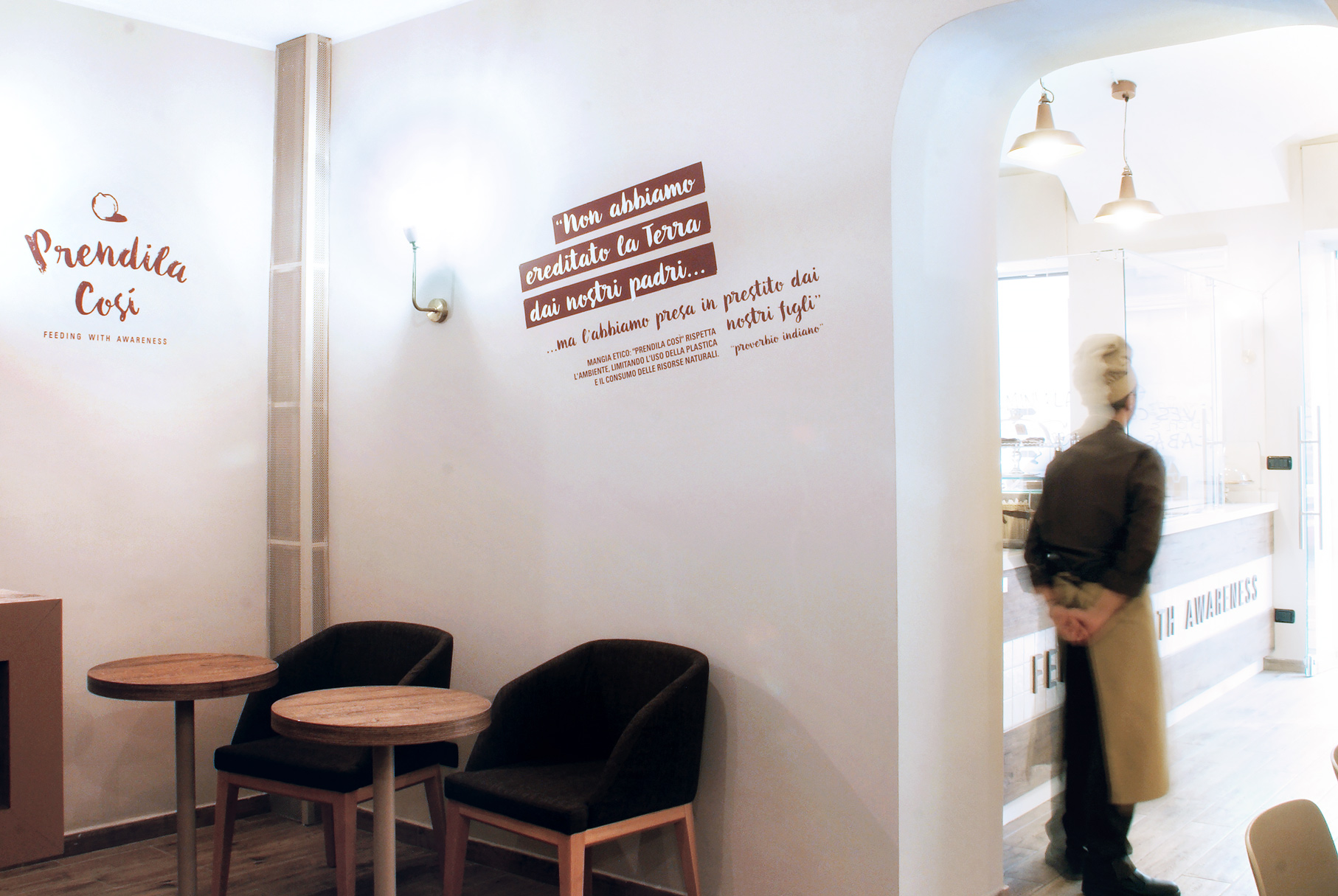 ︎︎︎Index
Next ︎︎︎